The Nodus team is proud to announce our second collaboration with SK Global Software, extending the popular Microsoft credit card solution, Credit Card Advantage, into the Dynamics AX and D365 marketplace.
In 2016, we teamed with SK Global to bring our ePay Advantage solution to the Dynamics AX market, offering Microsoft Dynamics AX organizations simplified portal-based invoice presentment with PCI compliant payment processing. A year later, that product is now also available on Microsoft Dynamics 365 for Operations, and we are now excited to release our second product together: Credit Card Advantage.
Credit Card Advantage offers Dynamics AX and D365 organizations a secure and efficient way to accept and process electronic payments (i.e. credit cards, ACH, eChecks) for sales orders created inside Dynamics and the Dynamics Call Center module. Users can maintain high rates of customer service, reduce their Accounts Receivables costs, and improve cash flow without interrupting regular order processing, all within their Dynamics ERP system.

"Microsoft announced earlier this year their plans to sunset Dynamics Online Payment Services integration for Dynamics AX organizations, so partners and customers began turning to us to solve the problem. Credit Card Advantage uses the proven architecture in Dynamics, but adds enhanced functionality for more security and a PCI-compliant approach when accepting credit card payments," notes Tim Kahne, CTO and Co-founder at SK Global.  Tim leads the development of the product at SK Global, which is available for Dynamics AX 2012 R2/3 and Dynamics 365 for Operations users.
"We are really excited about the integration of CCA into another Microsoft ERP system," said Chester Ritchie, President of Nodus.  "Working with SK Global and their expertise in the SL and AX markets has created a single payments solution that works in all of the various Microsoft ERP offerings. Our payments platform standard makes it easier for both partners and customers to accommodate electronic payments securely while eliminating the complexity of different solutions for each environment."
Nodus' integrated payment products have been implemented by Microsoft certified partners for 15 years.  Over 1,500 enterprises rely upon it to process billions of dollars worth of transactions annually.  Nodus payment products are unique to the channel because they help customers secure their data with point-to-point encryption (P2PE), tokenization, and EMV (for retail transactions). Dynamics ERP users can dramatically reduce their PCI scope and exposure with the use of the Nodus payments platform.
Coming in 2017 for:
Sales orders/return orders –  AX2012 R2/R3
Dynamics 365 Call center orders/return orders –  AX2012 R3
Dynamics 365 Service orders –  AX2012 R2/R3, Dynamics 365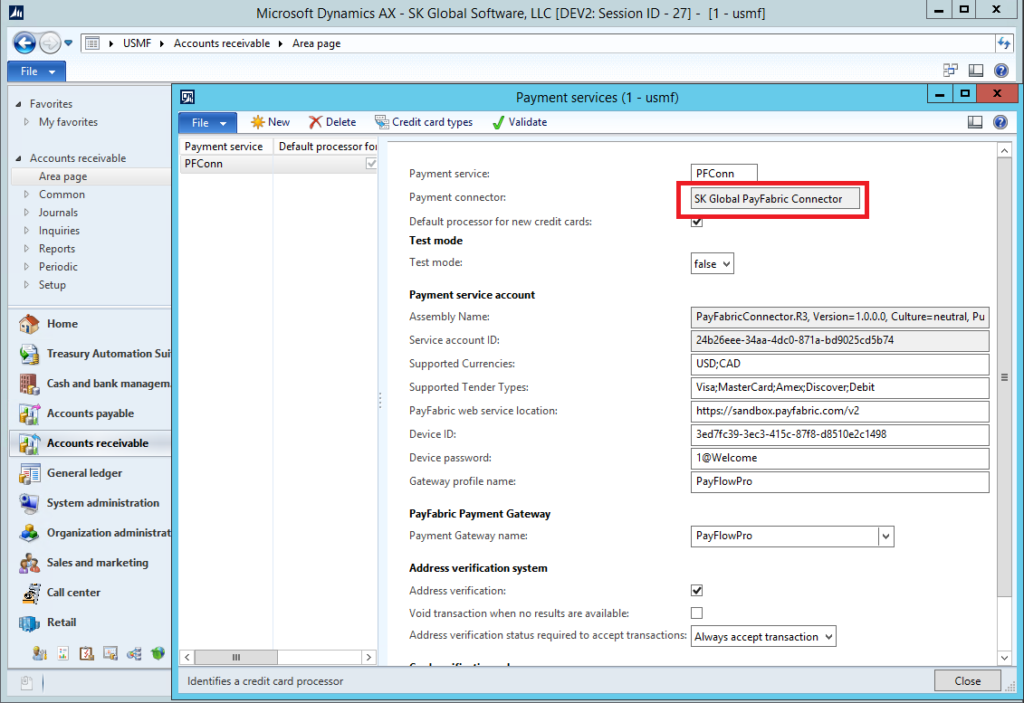 .