Pack your bags! It's time for Summit 2018!
GPUG Summit 2018 will be held in Phoenix, AZ, from October 15-18th and Nodus is proud to be a returning sponsor. This conference brings together Microsoft Dynamics GP users of all levels to network, learn, and grow with each other.
This year, Nodus will be bringing enhanced versions of all of our trusted solutions along with a few new solutions and services to help improve the A/R process. Attendees can stop by booth #1135 to enter our raffles, sign up for our evening activities, and learn all about payment processing and A/R automation.
Follow us
To keep up to date with where the Nodus team is and what we are up to during the event, follow us on Twitter.
Session
On Tuesday, we will be conducting a session on secure payment acceptance and improving the receivables process. Add this session to your calendar now:
GPS04 – PCI Compliance – Receivables & Secure Payment Acceptance Presented by Nodus Technologies. Inc.
Tuesday, October 16 ׀ 2:00 PM – 3:00 PM ׀ Location: W_102A
Collecting revenue is what helps keep a business running. Yet several factors can prevent companies from collecting their receivables, even after the customer agrees to pay. So what can you do to expedite collections and facilitate an efficient A/R process for both you and your customers? Join our presentation to learn how you can securely process and store electronic payments, provide customers the convenience of online bill pay, and reduce the scope of PCI Compliance.
After Party
On Tuesday, the excitement will continue all the way through our after party. Join Nodus along with some fellow partners to celebrate our love for GP at the PowerGP Online party. This year's event will be held at The Park Bar in Phoenix. For more details and to register, click here.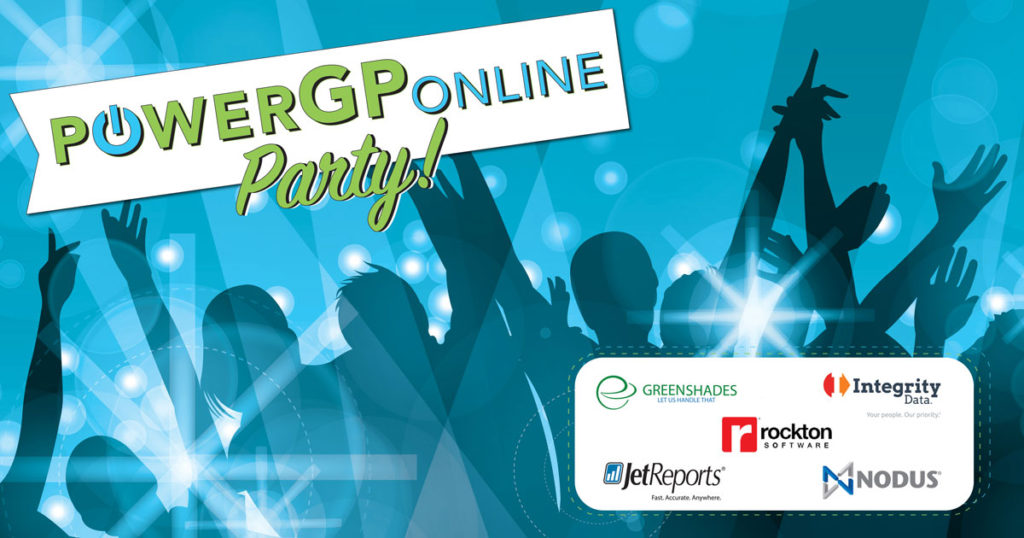 Let's Meet Up
If you are a current partner or customer, or if you are just interested in learning more about Nodus, send us a quick email before the event, and we can schedule a time to chat at Summit 2018.
About Power GP Online
Power GP Online brings together the power and capability of Microsoft Dynamics GP with the security and trust of the Microsoft Azure cloud. Small and midsize businesses can use Power GP Online to achieve privacy, security, and compliance on a global scale without the hassle of managing their own infrastructure and database.
About Nodus
Nodus Technologies specializes in electronic payment processing, web-based customer payment portals, and eCommerce solutions for Microsoft Dynamics ERPs and CRM. Our expertise in payment solutions assists organizations of any size and industry with achieving PCI compliance while automating accounts receivables, expediting funding, and improving the customer experience.